All I can say is, "WOW"! I love this new sterling cuff bracelet with a channel to inset my horsehair braids! It can be casual or elegant – perfect with any attire!
The semi-soft sterling silver can be squeezed or pulled apart to fit from 6-1/2″ to 7″ wrists. It will loosely fit a 6 to 6-1/4″ wrist. I'm thinking about asking him to make a smaller version for petite wrists. Let me know what you think!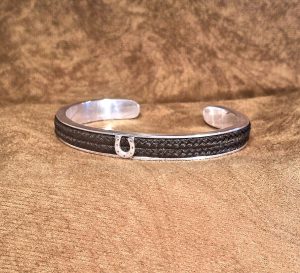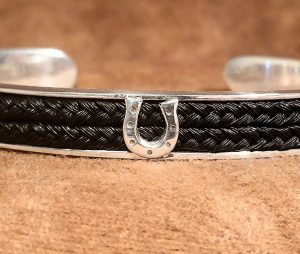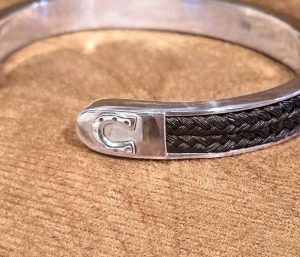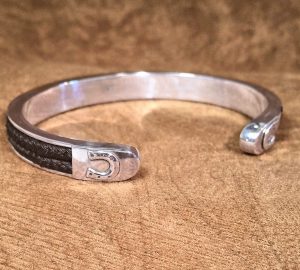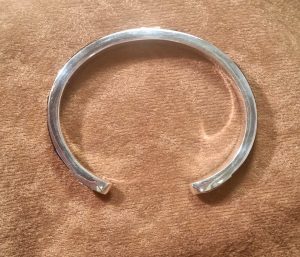 The silversmith who is making the cuffs for me is also going to work with me to turn some of my other design ideas into reality. He's awesome – I'm so glad I found him!
These tiny braids don't take as much of your horse's hair, but the horsehair does need to be longer (27″ +).